Beginners' Guide to Adobe Photoshop – Page 1 of 4

Ever wanted to learn how to use Adobe Photoshop, but had no idea where to start? The wall of icons and menus can be intimidating.
Most Photoshop tutorials for beginners are really for people who are already familiar with the program. This tutorial goes right back to the DAWN OF TIME! :) ...and is designed to help people who are absolute Photoshop beginners.
This basic, thirty-minute tutorial is not a comprehensive instruction manual. It only teaches you the few simple features you need to know, to start using Adobe Photoshop. From there, you'll quickly discover most of the other features of the program yourself.
The images in this tutorial are from Adobe Photoshop 7.0, but they're very similar to those from newer versions, like Photoshop CS4.
Bookmark this page, load up Photoshop, and we'll begin the tutorial.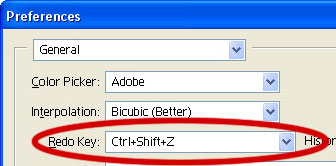 1 – Creating a New Image
Click File > New, and create a new image of any size you desire.
2 – Using Adobe Photoshop's Layers window
The Layers window shows the various layers that your image is made up of.

To make a new layer, click the New Layer button, as shown by the red arrow.
To work on a different layer, click on that layer. The eyeball will apear next to that layer.
You can drag layers up and down the list.
Remember – create a new layer for each part of your image. This allows you to go back and edit the layers individually. Every Adobe Photoshop beginner at some time makes a masterpiece, only to find out that they did it all on one layer, and now they can't remove those pink clouds they put on it. :)
Continue to Page 2 of 4