Six Font Styles that Make Text Stand Out
It's easy to put text on a monotone background and have it stand out. However, when the background is multi-coloured, it becomes much harder to find a font style that will be easily readable.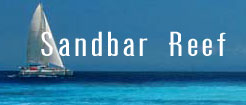 The original image, with no font style
The case of this yacht is typical. The unembellished, white font style makes the text stand out well against the blue sky, but is hard to read the "S" as it's positioned over a white sail. The best solution would be to simply move the text away from the yacht, but in many cases, that won't be possible, so I won't do it here.
Below are several font styles in common usage that combat this problem. I've listed them from worst to best.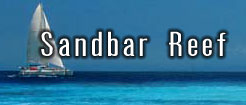 1 – High-Contrast Outer Glow
Putting a black Outer Glow effect on the text certainly makes it stand out well, but this font style looks very unrealistic - it's just not natural for things to exude a black glow. I have used this font style extensively in the past, as it's very easy to do, but I have since moved on to other, less contrasting, more realistic font styles.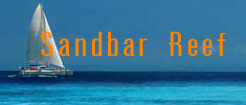 2 – "Colour C" Font Style
Another option is to find a third colour that contrasts reasonably with all the colours of your image. The orange font here contrasts well with both blue and white, but doesn't really contrast strongly against either.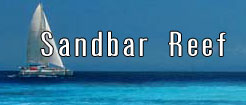 3 – Black Outline
This font style is simply a better version of the Outer Glow font style. Again, it removes the realism from your image, but it's less offensive than the Outer Glow.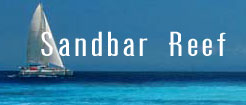 4 – No Font Style
Sure, the "S" doesn't stand out well, but people can still read it. It may seem unusual that I would suggest that this is a better font style to choose than the previous three, but is less complex and more realistic. Many magazines use this style – keep an eye out for it. The trick is to alter the background to suit the text, rather than the other way round.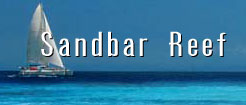 5 – Solid Shadow
This font style combines the realism of the "no font style" font style, with the contrast provided by a black outline. Although only some parts of the lettering have a black border, this kind of shadow doesn't look unnatural.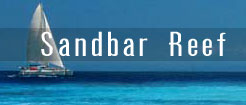 6 – Darkened Area
As I mentioned in Step 4 ("no font style"), the trick is to alter your background to suit your text. Simply making your whole image darker is very easy, but you don't want to make the whole image gloomy, just so the text shows up better. To create this kind of darkened area, just make a new layer in Adobe Photoshop, select a rectangular area, fill it with black, and reduce the layer's Opacity setting.